BP Wants to Be Just Like Greta, Naomi Klein on the Shock Doctrine, the Protest-Petroleum Link and More
Our weekly roundup of climate accountability news
The fossil fuel industry never wastes a good crisis. In the past week, they've seen big wins on environmental rollbacks amid nationwide protests—an executive order that effectively guts the National Environmental Protection Act and pauses the environmental review process for all big infrastructure or energy projects, for a start, and then there are the new EPA rules that severely narrow interpretations of the Clean Water Act and the Clean Air Act. All three pieces of legislation have been instrumental in addressing environmental racism in the past; ramming through rollbacks of them now sends yet another clear signal as to how little this administration cares about such things.
Somehow the same companies that have been pushing for these rollbacks, and built wealth on the backs of Black and brown people the world over, have grabbed on to Black Lives Matter protests as the perfect time to establish their "diversity" cred. The most egregious example came from Chevron, which stated boldly "Racism has no place in America." Apparently environmental racism is fine, though, as is racism perpetrated in countries like oh, I don't know, Ecuador? Nigeria? Yeah.
On the podcast this week we have an interview with Naomi Klein, fitting given that the shock doctrine is in effect all around us. You can listen to that here, or subscribe now for the ad-free version.
---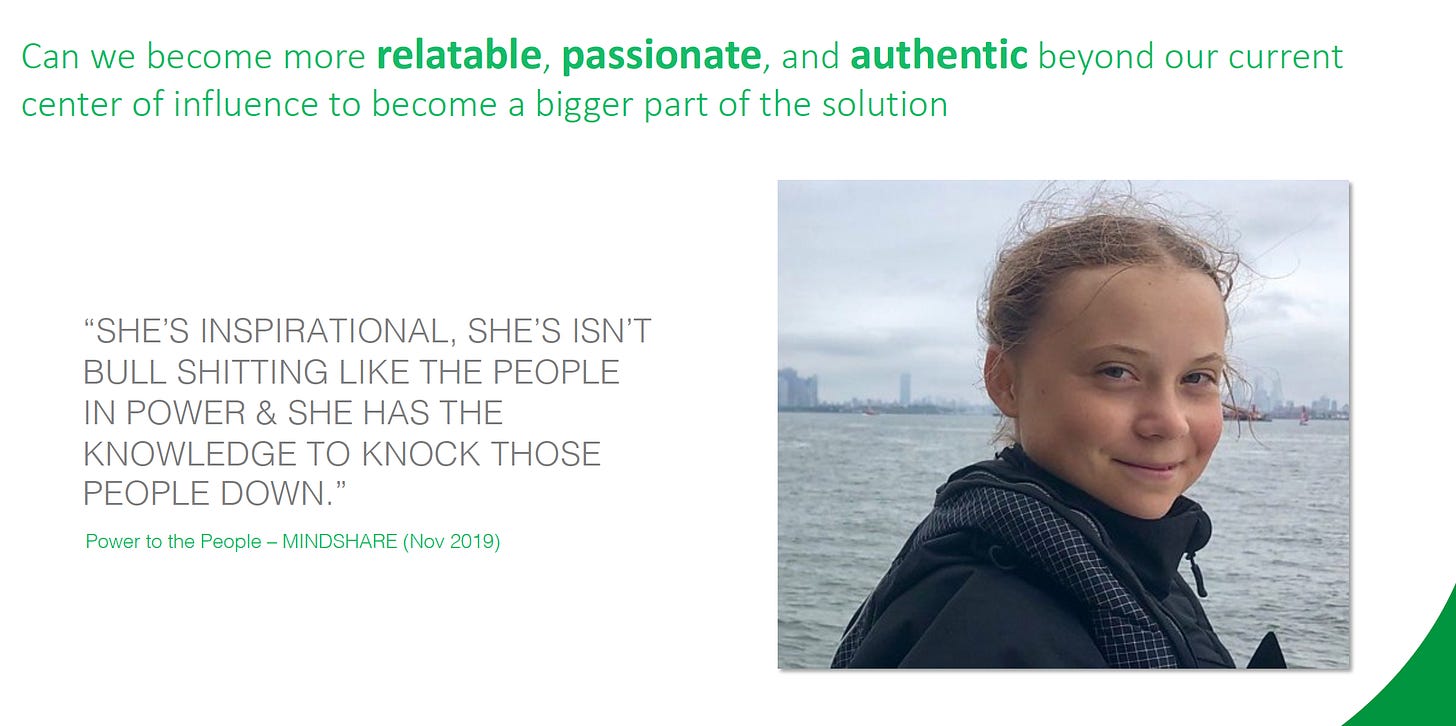 BP Wants to Be the Greta of Oil Companies
In a brand document leaked to us, BP reveals that the youth climate movement has really thrown it for a loop. How do we become authentic and passionate … like Greta Thunberg, it muses? The delusion doesn't end there. Somehow the company is going to "lead the global energy transition" while also "growing oil and gas." In a video clip that accompanied the brand brief, CEO Bernard Looney tells BP employees, "Look we're going to be in oil and gas for decades to come. And I'm proud of that. How else are we going to pay that $8 billion dividend." That's the authentic BP.
You can read more and access the source documents on our website now.
---
Fossil Fuel Companies Have Been Pushing to Criminalize Protest for Years
We looked at how the American Petroleum Institute's COVID-19 requests were playing into broader attempts to criminalize protest at the state level. Over at Hot Take we've got a more comprehensive story on how that plays into Black Lives Matter protests currently underway, and Alex Kaufman at HuffPost has been doing a terrific job covering all of the above over the past few months.
---
This week in Climate Accountability…