Rethinking Corporate Sustainability, an Update on the Baltimore Climate Suit and a Climate Scientist Gets Mad
Your weekly climate accountability roundup from Drilled News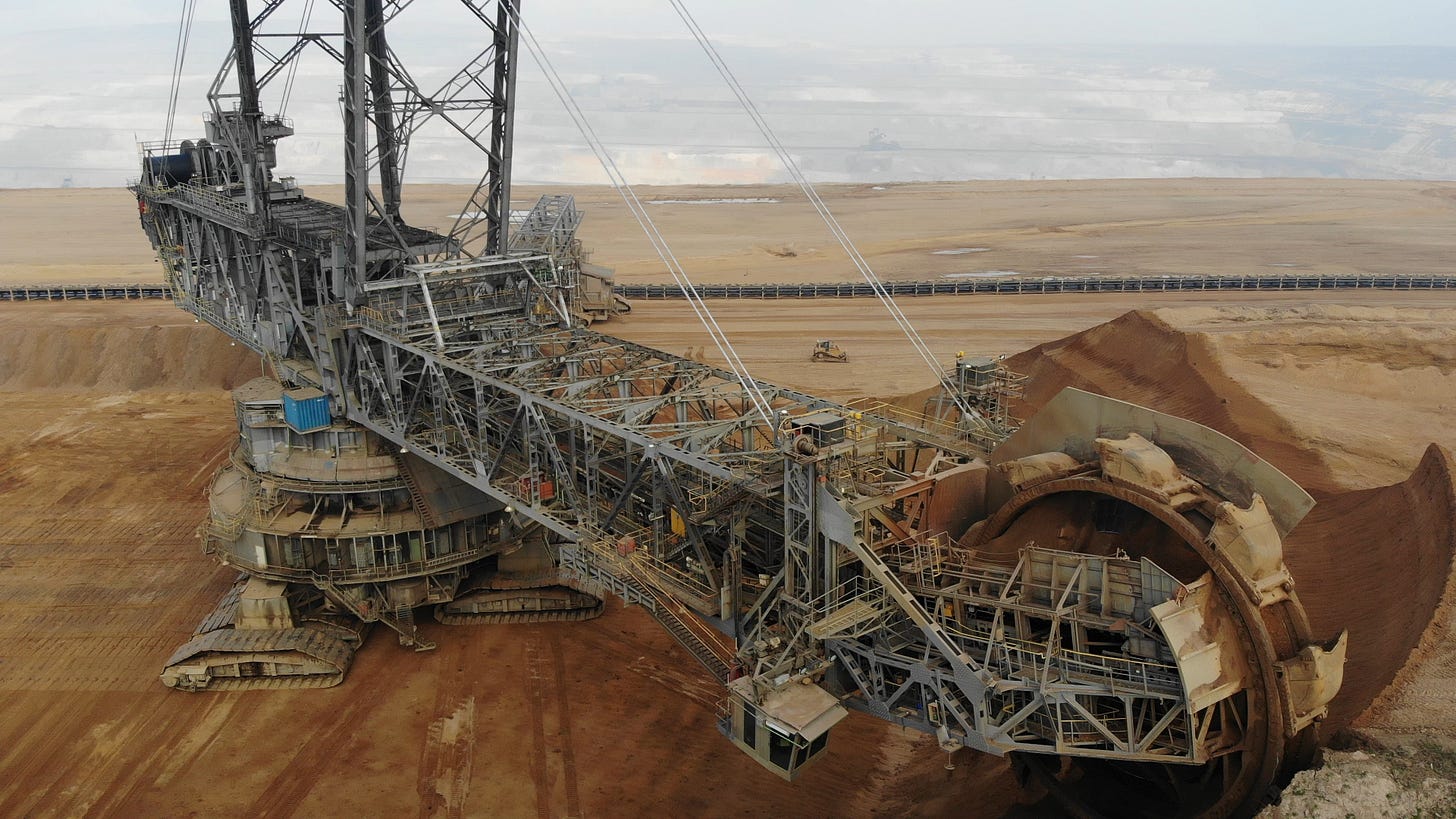 Since the 1990s, corporations have used the language of sustainability more and more to enhance their brand, perhaps nowhere more so than the tech sector.
But over the past several months, reporters have begun to poke holes in Silicon Valley's green messaging, exploring the indirect climate impacts of companies like Amazon, Microsoft, and Google. None of these companies are in the fossil fuel business, but they do sell cutting edge software, cloud computing services, and other crucial tools and services to the petroleum and coal industries.
Does that make them responsible for the fossil energy sectors' environmental and climate wrongs?
Reporter Maddie Stone investigated this question for Drilled News, and the result is "Computer-aided Destruction," her deep dig into the connection between a U.S. software company named Autodesk and the destruction of an ancient forest in Europe.
As Maddie reports, Autodesk has marketed itself for years as committed to the highest environmental values. But Autodesk's leadership doesn't see that as a reason to stop licensing commercial design software to companies like RWE, a German energy firm that's razed churches, villages, and acres of irreplaceable old-growth forest in order to mine lignite coal:
Autodesk's low profile in regards to the Hambach coal mine started changing in early 2019, when French artist and climate activist Joanie Lemercier first learned that one of the biggest coal mines on the continent was located just a few hours' drive from his home in Brussels. (continue reading)
As climate accountability expands to include the tech sector, at what point does sustainability marketing become greenwashing?
---
Check out the Drilled News Climate & COVID-19 Policy Tracker, where we're keeping an eye on climate change-related rollbacks by the Trump administration and state governments amid the coronavirus crisis, along with favors to oil and gas, and other energy and climate-related industries.
Got a tip for the tracker? Send it to pitches@drillednews.com.
---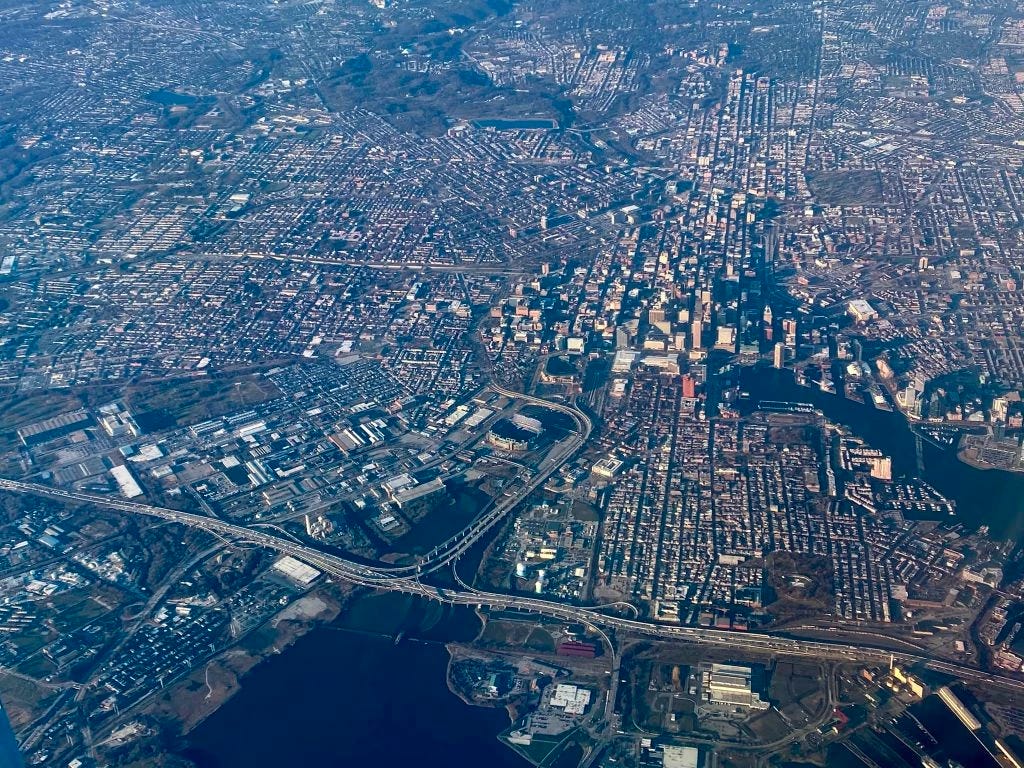 Oil Majors Try to Shake Baltimore's Climate Suit, Again
ExxonMobil, Chevron, Shell, BP, and nearly two dozen other fossil fuel firms named in the the City of Baltimore's climate lawsuit, have again asked a state court to dismiss the case. This time the reason, they say, is that it's a violation of their constitutional right to free speech.
In their Feb. 7 filing to the Baltimore Circuit Court, attorneys for Exxon and the other oil and gas corporations also argued that because the firms' business activities were "lawful, and indeed are promoted and encouraged by multiple federal and state statutes," the city had no basis to sue them under public nuisance law. 
This is the latest of several attempts the firms have made since February to get the case thrown out of state court.
Lawyers for Baltimore have pushed back on the fossil fuel firms' legal claims, stating in a response filed with the court on April 7 that speech is protected under the First Amendment only when it is not deliberately misleading — and it's now well known that petroleum industry and its allies misled the pubic for decades about climate change. 
"No law authorizes a company to produce and promote fossil fuels at levels they knew would be harmful," the city's attorneys point out in their brief. "No law authorizes misleading and deceptive marketing of products that the manufacturer or marketer knows to be dangerous; and no law authorizes a multi-decade campaign of deceit to undermine public confidence in climate-related science to prolong or increase the use of the companies' products at the expense of other, safer alternatives."
---
No, There Is No Silver Lining for Climate in the COVID-19 Pandemic
In a new essay, NASA climate scientist Kate Marvel comes out as a mad scientist. Why? Because people keep asking her if she's happy about the COVID-19 pandemic. "The implication is that because I'm a climate scientist, I must be excited about this time of reduced economic activity and greenhouse emissions," she says:
The Earth is healing, they say. Nature is returning. Why wouldn't I be glad about it?

Friends, I'm definitely not happy. I'm not even sad. What I am, more than anything, is angry.

I'm angry at the very idea that there might be a silver lining in all this. There is not. Carbon dioxide is so long-lived in the atmosphere that a small decrease in emissions will not register against the overwhelming increase since the start of the Industrial Revolution. All this suffering will not make the planet any cooler. If the air quality is better now, if fewer people die from breathing in pollution, this is not a welcome development so much as an indictment of the way things were before. (continue reading)
---
---
In other climate accountability news:
---
Thanks for reading the Drilled News newsletter.
Got tips? Send them to pitches@drillednews.com.
If you like Drilled News, please forward it to a friend and suggest they sign up: